The Lake Singers Adult and Children's Choir by Corinne Groff
Corinne's Music Studio
ACCM/RMT/AdjudicatorPiano/Theory instructor
CCS Concert Coordinator
Sweet Sounds Children's Choir/Amici Singers
Hey Guess who turned 50???
The Jamboree Hall was rocking with Karaoke at this big birthday party!!! Let's keep events like this going next year and make use of this wonderful venue.
CLEAR LAKE CABIN ASSOCIATION TREASURER'S REPORT – SEPTEMBER 2, 2018
REVENUE AS OF JULY 1, 2018 $10,725.60
MEMBERSHIP DEPOSITS 1997.00
SOLD 5 KEYS 25.00
JAMBOREE HALL DONATION AND DEPOSIT 320.00
TOTAL REVENUE $13,067.60
EXPENSES:
AUTOMATED EXTERNAL DEFIBRILLATOR $2,707.27
RETURN DEPOSIT FOR JAMBOREE HALL 80.00
EXTRA DATA FOR CLCA WORK 22.60
MILEAGE TO POST OFFICE, STAMPS, ENVELOPES, PAPER 47.29
TOTAL EXPENSES: $2,857.16
TOTAL ASSETS TO SEPTEMBER 2, 2018 $10,210.44
WESTOBA BANK BALANCE AS OF JULY 31, 2018 $12,292.60
ADD WESTOBA SHARE 5.00
ADD WESTOBA EQUITY 8.00
ADD OUTSTANDING DEPOSITS 762.00
SUBTRACT OUTSTANDING CHEQUES 2,857.16
BANK RECONCILIATION AS OF SEPTEMBER 2, 2018 $10,210.44
CURRENT VALUE OF SHORT TERM INVESTMENT IS $10,126.31
TOTAL ASSETS $20.336.75
PAID UP CABINS TO DATE: 394 = 74% OF THE CABINS
PAID UP ON AT LEAST ONE CABIN: 452 = 85%
Respectfully submitted by:
Joyce Harland
Treasurer, CLCA
Spacious, cheerful one-bedroom 14 x 24′ cabin for sale in Clear Lake. #15 – 5th Street South. Completely renovated in 2014 and ready to move in and enjoy. Purchase includes all furnishings, full kitchen, bathroom with shower, new IKEA bedroom furniture, hide-a-bed loveseat in the living room, storage shed, lawn mower, front and back entrances, and cozy backyard. $107,000.
Please email clearlakesgreat@gmail.com for inquiries.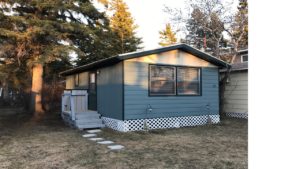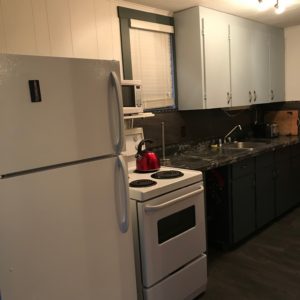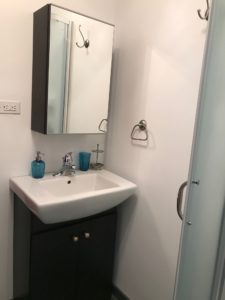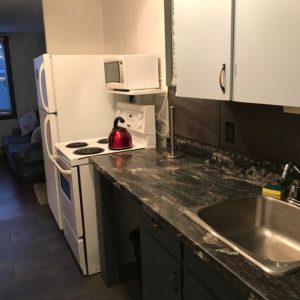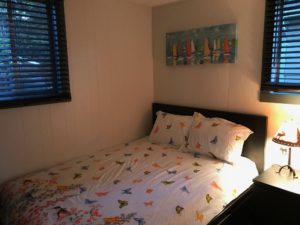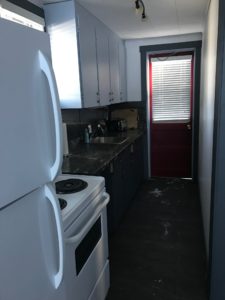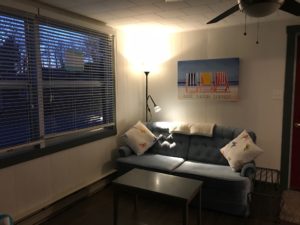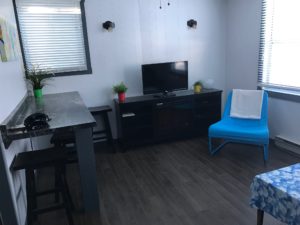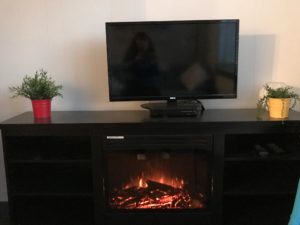 Please click on pdf file below to view minutes:
CLCA AGM Minutes September 3 2017
These minutes are for your information only and will need to be approved at the Annual General Meeting on September 2nd, 2018.
A beautiful picture of Oliver swinging on the new accessible swing in the playground. Many thanks to Oliver's Grandmother, Lydia Glawson, one of our Cabin Association Members, who identified the need for this swing. Also a big thank you to Kevin Bachewich, Town Site Manager, and the Playground Committee who have made this possible. Thank you for a great addition to the playground.
Click on link below to view poster